PHNOM PENH, (Xinhua) — A French-financed company will invest 250 million U.S. dollars to develop the Ream area in Cambodia's port city of Sihanoukville into a resort, according to Ieng Sophallet, assistant to Prime Minister Hun Sen,.
Alain Dupuis, French citizen and director of the Ream Resort Development Company, met with Hun Sen to find support from the government for his project, he added.
Khmer-language newspaper the Rsamei Kampuchea quoted Alain as telling the premier that his company will construct five-star hotels, other accommodation facilities, golf course, leisure places along the beach and motor-boat sporting project for tourists in the Ream region.
The premier welcomed the investment and requested the company to work with the Council for Development of Cambodia to achieve success, it added.
Sihanoukville is Cambodia's major sight-seeing destination. Sandy beach and clean sea used to attract tens of thousands of travelers annually.
Phnom Penh – Golfing great Arnold Palmer confirmed his company will build a 36-hole golf course in Cambodia, an official from Cambodia's Sokha Hotels said Wednesday.
Arnold Palmer Design Company had been retained to build the course at the new 1-billion-dollar resort development by the Sokha group at the former French colonial Bokor Hill Station Resort, project manager Svay Vuthy said.
'This was the company's plan so we signed him. He is the best in the US and we want the best golf course in Cambodia,' Vuthy said.
'The plan is for the course to cover 200 hectares with 36 holes, but we will start by opening an 18-hole course so we can assess and observe the conditions. Construction is due to begin next year.'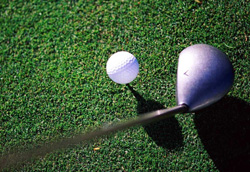 Nick Faldo has opened the Angkor Golf Resort in Siem Reap and predicts great things for his company's first course in Cambodia. Energized by a two-day visit to Siem Reap and after playing his new 18-hole design near to the famous temples of Angkor Wat,
"I am certain that this site and this golf course will become world renowned. We have designed and built a golf course that challenges all standards of golfers, from the casual weekender through to the seasoned professional. It is a golf course that will offer enjoyment to everyone and will hopefully have them coming back to be challenged by this strategic layout time after time", said Nick Faldo.
Golfers can discover the new Nick Faldo course in Siem Reap, Cambodia in partnership with the Victoria Angkor Resort & Spa.
The new 'Nick Faldo Golf Package' offered by luxury, off-the-beaten-track Indochina hotel group Victoria Hotels & Resorts includes accommodation in a Superior room with daily breakfast, roundtrip airport transfers and a round of golf plus caddy, along with hotel transfers between the hotel and the stunning new course.
PHNOM PENH, March 7 (Xinhua) — The Buaya Club of Cambodia will hold its third golf tournament in Siem Reap from March 22 to 23, Chinese-language newspaper the Sin Chew Daily said on Friday.Over 70 players will join the match to share the 20,000 US dollars strong cash prize contributed by 26 sponsors, it said.The Buaya Club of Cambodia was established by sports-loving entrepreneurs. It now has 108 members and has held two golf tournaments already.
BANGKOK, Thailand — Golfasian, a leading Thailand, Vietnam and Cambodia golf tour operator, announced the first two of their new luxury Golf Lifestyle Experience tours. The new golf tours are aimed at the high end golf lifestyle travel market — the fastest growing segment of the golf travel industry, and allow participants to have a total golf destination experience.Through these two tours, golfers will get to play the top championship courses in each destination, many of which are normally reserved for members only. Moreover, being part of the Golf Lifestyle Experience™ tour series allows each participant to see first hand attractions and activities through the eyes of locals revealing the best boutique resorts and sights in each destination."Golfasian's extension into the outdoor lifestyle experience travel market is a natural evolution for our luxurious golf holiday packages," said Golfasian's Managing Director Mark Siegel. "These exciting new trips are much more than a golf vacation. They are a total exploration of golf, history and culture that opens up Thailand and Vietnam for what they really are — dynamic, cosmopolitan, cultured, affordable and safe countries. The golf is world class, the accommodations old world colonial luxurious, and the sights are exotic beyond description, and that's only part of the allure."
PHNOM PENH, Cambodia: The impoverished nation of Cambodia will host its first international golf tournament at a course near the famed Angkor temples, the Asian Tour announced Monday.The inaugural US$300,000 (217,000) Johnnie Walker Cambodian Open will be played at the newly opened Phokeethra Country Club, which is also a main tournament sponsor. The event, slated to run from Nov. 29 to Dec. 2 in the northwestern province of Siem Reap, is likely to draw many of Asia's top golfers, organizers said.Asian Tour Executive Chairman Kyi Hla Han said the tournament, which is one of seven new events on the schedule this season, proved that the game was thriving in the region."The game continues to prosper in Asia and with a new initiative in Cambodia, our next plan of action will be to help new golfing nations to develop the game," Han said.
"One of the best ways to attract new golfers is to expose them to international-class competitions and I believe the Johnnie Walker Cambodian Open will provide a launch pad for exciting talents to emerge from Cambodia," he said.
We want more golf courses … When we have more golf courses, we have more tourists and prospective investments
PHNOM PENH – Cambodia doubled its number of luxury golf courses last year to four and hopes to have eight by 2010 in a bid to lure more high-end tourism from the fast-growing sport in Asia, officials said.
Cambodia in 2007 opened its only two PGA-rated courses in the popular tourist town on Siem Reap, in northwest Cambodia near the famed Angkor temples which remain the country's biggest draw for foreign visitors.