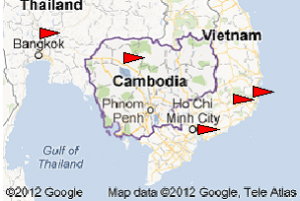 Embark from Bangkok,  Phnom Penh, or Ho Chi Minh City with three times the adventure in store for you and no prolonged driving on this 17-day, three-country Cambodia Golf Holiday that extends into Thailand and Vietnam with lots of cultural touring opportunities along the way. This tour will rival the golf and culture tour experiences of even the most traveled golfers.
Create Your Golf Holiday

If you like being active and learning, this is the vacation for you. The three capitals, Phnom Penh, Vientiane, and Hanoi await you with world class golf and immersion into the histories and cultures of Cambodia, Laos, and Vietnam. You will want to have your camera along because you will cherish the sights on the golf courses and at the cultural attractions for the rest of your life.
Create Your Golf Holiday

This package is ideal for when you have a narrow window of opportunity for a quick golf getaway, with some interesting sightseeing thrown in along the way. Accessing this getaway package is easy through Bangkok, Singapore, Kuala Lumpur, Hanoi, and Ho Chi Minh City. All of these gateways have a choice of several flights daily, making it convenient to get there and back in just four days.
Create Your Golf Holiday

Take advantage of this opportunity to explore golf and sightseeing in Thailand and Cambodia, two extraordinarily unique kingdoms. Your exploration begins in Bangkok where you will encounter championship golf and visit the 'must-see' cultural sights. In Cambodia, you will visit the acclaimed Siem Reap World Heritage site of Angkor Wat and play excellent golf courses.
Create Your Golf Holiday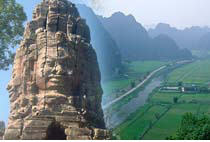 Walk the historic streets of Cambodia and Vietnam and navigate the fairways of championship golf courses on this 9-day culture tour. In Siem Reap you will gaze upon great fairways and greens and marvel at one of the wonders of the world. The UNESCO World Heritage temple complex of Angkor Wat spans four centuries, tens of kilometers and has endured for a millenium. Ho Chi Minh City offers several world class golf courses, upbeat night life, and cultural tours to broaden your perspective.
Create Your Golf Holiday

Take five days and get to know Phnom Penh; play golf on four outstanding courses while taking in the cultural attractions of this historic capital city. The golf and the history will be memorable additions to your travel experiences list. Your sightseeing agenda will take you to see the Royal Palace, the Silver Pagoda, the National Museum, the historic killing fields, and more. You will play Cambodia's newest golf course and the oldest course in the country on this fascinating trip.
Create Your Golf Holiday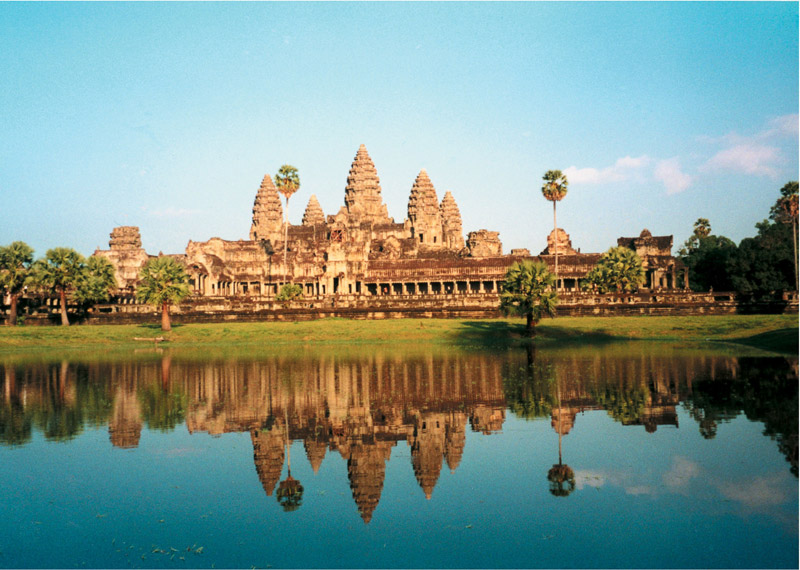 Tee it up in the shadow of ancient Khmer civilizations when you focus your six-day Cambodia golf holiday and history tour on Siem Reap. The golf courses will impress you favorably and the UNESCO World Heritage site at Angkor Wat will leave you wide-eyed and awestruck. This is a relaxing golf holiday away from the hustle and bustle of city life.
Create Your Golf Holiday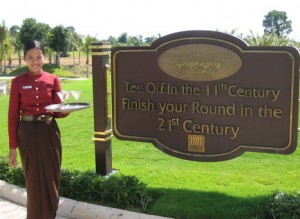 This tour will make you an expert on golf in Cambodia and entertain you with the best cultural sightseeing this kingdom has to offer. Siem Reap has three top quality golf courses and the town has hosted major golf tournaments. The World Heritage site Angkor Wat draws legions of visitors every year. Phnom Penh is known for its equally fine golf courses and the Royal Palace, National Museum, and Silver Pagoda are not to be missed.
Create Your Golf Holiday