Royal Cambodia Phnom Penh Golf Club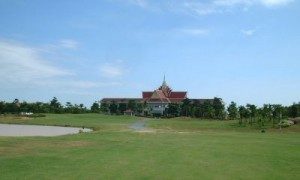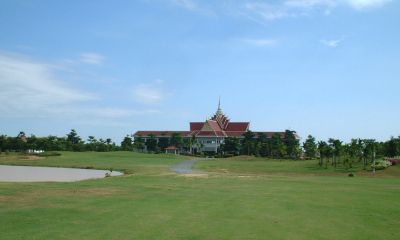 Royal Cambodia Phnom Penh Golf Club is where the Kingdom's prominent politicians and economists gather to mix business and golf, and where they entertain out of town diplomats and chief executive officers that are visiting the capital. Only five miles from Phom Penh, it is the closest Cambodia golf course to the nation's capital.
The layout occupies level terrain set among rice fields with lots of palm trees, sand traps, and water hazards. Regardless of whether you bring your 'A' game to this track, you will find that your management skills will be much in demand.
When the course was built in 1999, a commitment was made to protect the environment by preserving as much of the original landscape and indigenous sugar palm trees as possible. Complementing the preservation efforts, they improved the surroundings by introducing trees and flowers and added a number of ponds to enhance the migratory habitat for waterfowl and other migratory critters. Chemicals and pesticides are used very sparingly, demonstrating an ecological awareness that is not always found in SE Asian golf courses.
The greens here roll fast and are uniquely shaped and bunkered. The 100 sand traps all look like they belong where they are, whether in a fairway landing area or guarding a green. Four tee boxes on each hole allow players to play the course according to their own abilities; or not, if they choose the wrong tees and bite off more than they can chew. It is 7075 yards from the tips and in the warm humidity that is a lot of golf course. Water comes into or nearly into play on a dozen occasions and the rough changes width in places to add to the difficulty of missing the fairways and greens.
The driving range next to the club house provides a great opportunity to warm up before your round and to work on those swing changes afterward. With the strata of clientele that call this club home, you can be sure that the traditional Cambodian styling and open expanses of the impressive clubhouse reflect the five-star expectations of all who frequent the property. What is not so obvious but is equally impressive is the fact that this club is very environmentally proactive by recycling and conserving fuels and electricity, with solar energy powered bathroom hot water systems to honor the earth for the sake of humanity. This is purported to be the home club of the Prime Minister.
Contact one of our booking professionals to learn more and to add this course to a Cambodia golf package for you or your group.
Holes :
18
Par :
72
Yards
7079
Designer :
V Golf Design
Established :
1999
Location :
Phnom Penh
Max. golfers per group :
Weekday: 4
Weekend: 4
Open :
Everyday
Cart :
Weekday : $ 20
Weekend : $ 20
Golf Set :
$ 10
Umbrella :
$ 4
Shoes :
$ 7
Driving Range :
N/A
Facilities :
Restaurants, Driving Range
Royal Cambodia Phnom Penh Golf Club Gallery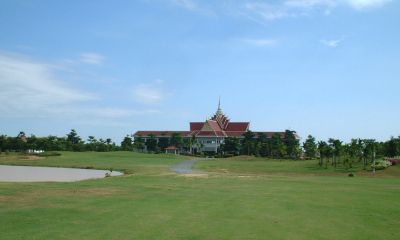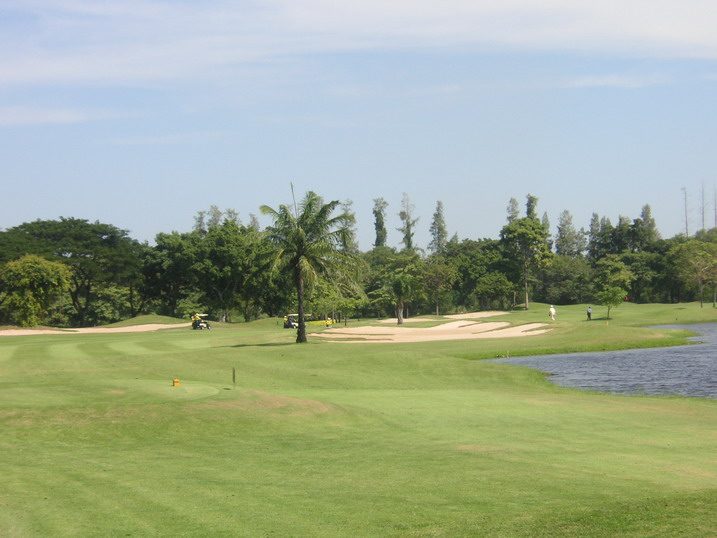 Royal Cambodia Phnom Penh Golf Club Map