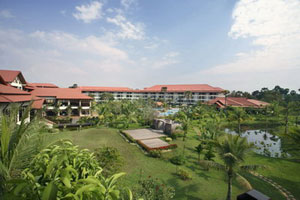 Location : Siem Reap
Rating :





Grand Soluxe Angkor Palace Resort and Spa
features superior amenities throughout the entire resort and in each of its 202 five-star rooms. Every room includes hair dryer, air conditioning, robes, shoe polishing, balcony/terrace, tea/coffeemaker, and a well-stocked minibar. For your comfort and convenience you'll also find car rental, currency exchange, airport pick-up and drop-off, dry cleaning and laundry, conference rooms, nursery, solarium, sauna, outdoor pool, fitness center,  and spa all on-site. Guests seeking that perfect blend of attentive care and modern convenience will find it at this lovely hotel.
BOOK NOW!
Read More…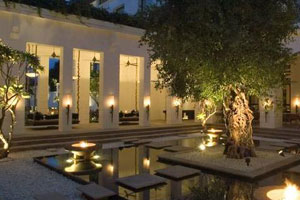 Location : Siem Reap
Rating :





Hotel de la Paix
, is a most stylish Siem Reap hotel, a creation of internationally acclaimed designer Bill Bensley. This five star boutique property offers guests outstanding levels of luxury and world class dining and spa facilities. It´s trendy combination of art deco and traditional Khmer design is also an eco-tourism project. Its unique concept and sophisticated operation regularly provide guests with a once-in-a-lifetime, spiritually uplifting experience. This hotel is located conveniently in the heart of Siem Reap.
BOOK NOW!
Read More…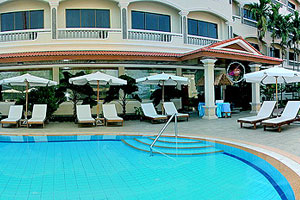 Location : Siem Reap
Rating :




Khemara Angkor Hotel
is only a mile equidistant from Siem Reap Airport, and from the downtown area of Siem Reap. All 130 rooms at this four-star hotel are spacious yet intimate, with polished marble complementing the earthy beauty of rich tropical hardwoods to capture an atmosphere of timeless, classic Khmer style, artfully blended with contemporary trends. This hotel boasts superior recreational and leisure facilities including sauna, massage, outdoor pool, and fitness center.
BOOK NOW!
Read More…

Location : Siem Reap
Rating :





La Residence d'Angkor
is a delightful boutique hotel decorated in tribute to the exotic Khmer architecture, and it is located on the banks of the Siem Reap River not more than a lob wedge from busy local markets and only minutes away from one of the Seven Wonders of the World, Angkor Wat. The rooms feature large bathrooms with free-form baths and showers and just about every amenity you could possibly want. The property is encircled by majestic trees and the hotel is nestled intimately within a leafy walled garden.
BOOK NOW!
Read More…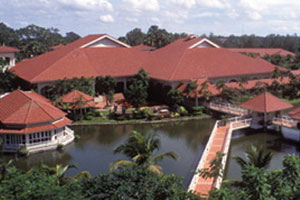 Location : Siem Reap
Rating :




Set among tranquil landscaped gardens on tree-lined Charles de Gaulle Avenue, Sofitel Phokeethra Royal Angkor is the closest Siem Reap hotel to the ruins of Angkor Wat. Discover this unique Siem Reap Cambodia hotel, situated near traditional markets, local tourist attractions, and the airport. Enjoy the many signature features of this hotel in Siem Reap, Cambodia – including 238 rooms, a swimming pool, Jacuzzi, spa, five restaurants, the Phokeethra Country Club; a world-class 18-hole golf course. 
BOOK NOW!
Read More…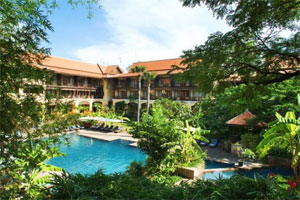 Location : Siem Reap
Rating :





Victoria Angkor Resort & Spa
 delivers on the comfort, elegance and, superb refinement of the French Art de Vivre in the heart of Siem Reap. The building's graceful colonial architecture of the 1930′s provides a sense of peaceful tranquility. The Hotel has been designed to be in total harmony with its natural surroundings and is enchantingly situated opposite the Royal Park. The Hotel is located within close proximity to World Heritage listed Angkor Temples, the quaint old market town of Siem Reap and only minutes from the International airport. 
BOOK NOW!
Read More…